Learn The Real Thai Style In Our Muay Thai Kickboxing Classes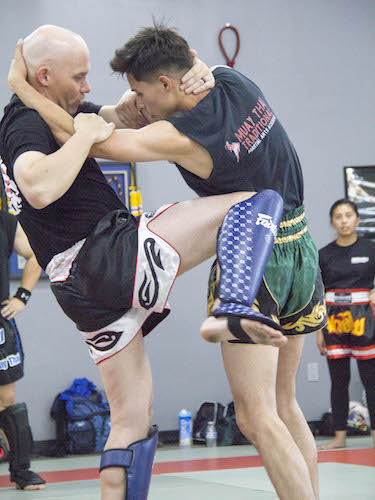 At American Top Team in Tracy, we teach Muay Thai Kickboxing just a little bit differently than most. Our instruction is derived directly from the traditional forms of Thailand and our coaches are all trained and certified by the Thai Ministry of Education.
Designed for students 13 years and up, we can help you master the art of striking and build incredible athleticism at the same time.
Blend the best aspects of fitness and self-defense today and see results like never before!
Why Is Muay Thai Kickboxing Right For You?
Muay Thai Kickboxing is a total-body effort that teaches you how to strike with power and accuracy from any position. In our Muay Thai training at American Top Team, we're helping men and women learn the skill one step at a time and stay challenged through every step of the process.
Learn how to defend yourself using the art of eight limbs and develop incredible athleticism that other disciplines simply can't offer.
Join us in Tracy for the best:
Total-body muscle toning
Sustainable fat burn
Balance and coordination
Strength and agility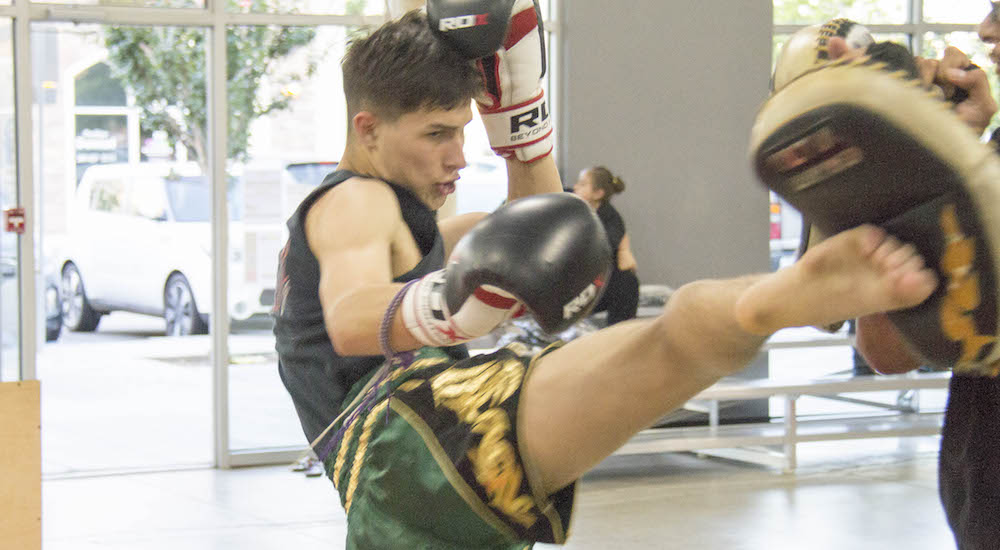 And Yeah, You'll Learn Real-World Self-Defense Skills In No Time!
We teach Muay Thai Kickboxing as a skill of balance between the mental and physical. But the truth is, our training can prepare you for anything life throws your way. From powerful strikes and incredible strength to improved situational awareness and complete self-confidence, we've got you covered.
Take on the best Muay Thai training in Tracy and equip yourself with:
Lightning quick reflexes
Self-defense strategies against any opponent
Striking skills with all areas of your body
We also offer Kids Muay Thai
Your child can learn the ins and outs of stand-up striking and take on a great workout at the same time. Our Kids Muay Thai classes offer the art of eight limbs for students of all ages and experience levels 6 years old and up. To learn more about our Kids Muay Thai program click here!
Get More From Your Workouts Today! Our Muay Thai Kickboxing In Tracy Is Producing Incredible Results!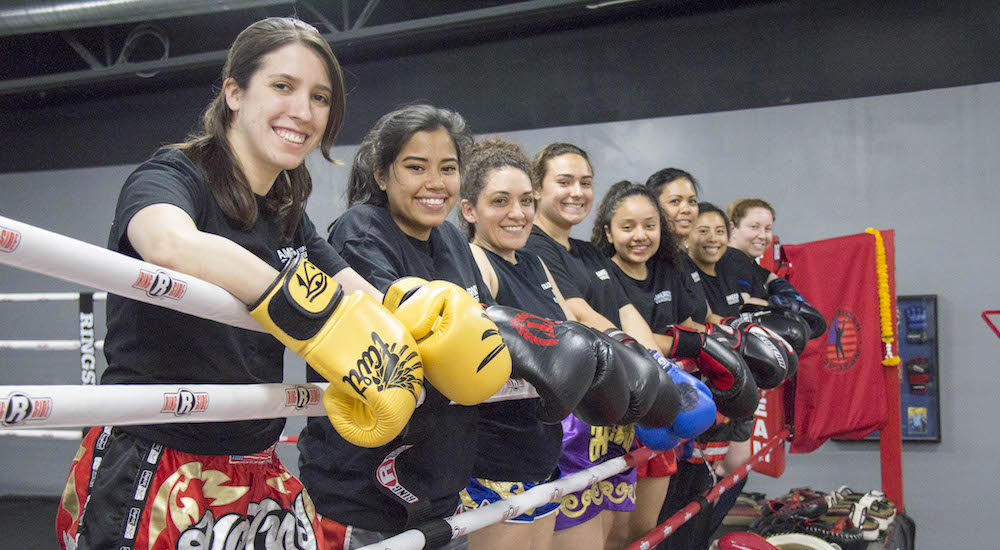 Whether you're here to lose weight, learn self-defense, or build complete confidence, we've got you covered at American Top Team in Tracy. Our Muay Thai Kickboxing classes are perfect for anyone 13 years and older - all experience levels are welcome.
Just fill out the short form on your screen to get started today!