Join Us For The Best Kids Muay Thai Classes In Tracy!
The benefits of martial arts aren't just for adults. At American Top Team in Tracy, we pride ourselves in making the traditional martial arts disciplines accessible and fun for kids. Today, we're excited to introduce Muay Thai!
All kids ages 7 and up are welcome. Fill out the short form on your screen to learn more today!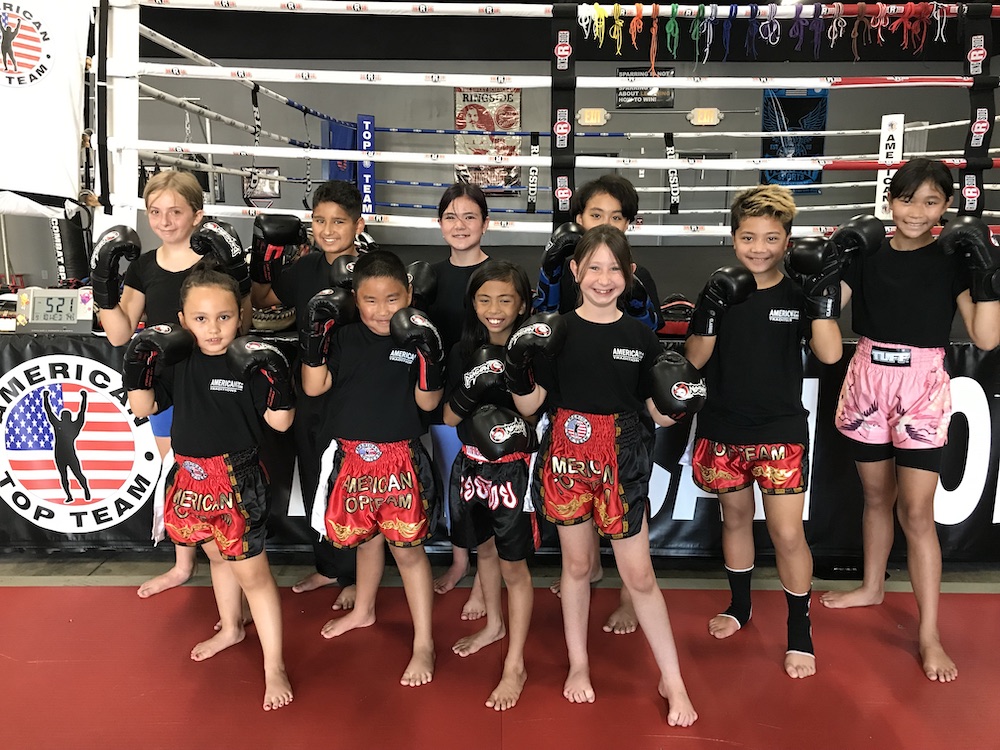 What is Muay Thai?
Muay Thai is a form of boxing that originated in Thailand and is also known as the "art of eight limbs." At American Top Team, we teach the ins and outs of stand-up striking as a way for kids to learn values like respect, teamwork, and perseverance while getting full-body exercise.
Why Should You Sign Your Kid Up for Muay Thai in Tracy?
When you're looking for the perfect activity for your child, you want something that will hold their interest while also giving them space to grow. Muay Thai offers the best of both worlds:
Physical and mental stimulation: Exciting movement keeps your kid engaged.
A step-based program: Know there's a plan for progress and motivation to improve.
Lifelong habits of physical activity: Set a holistic standard for healthy living—one that includes fun!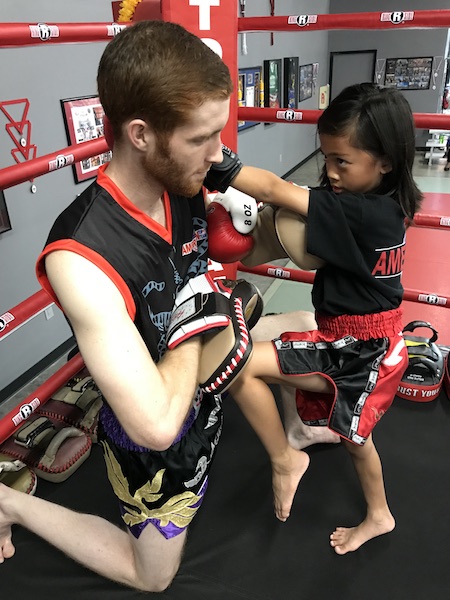 Martial Arts at American Top Team: The Full Experience
Our Kids Martial Arts Classes are focused on developing the whole person. We know that the best way to do that is through practicing healthy relationships. When your child joins us in Tracy for Kids Muay Thai, they gain a whole lot more than strength and coordination:
Role models – We choose our expert instructors because they're mentors, too.
New friends – Our classes focus on fostering friendship and teamwork.
Newfound confidence – We celebrate little victories, and your child is braver and more confident for it.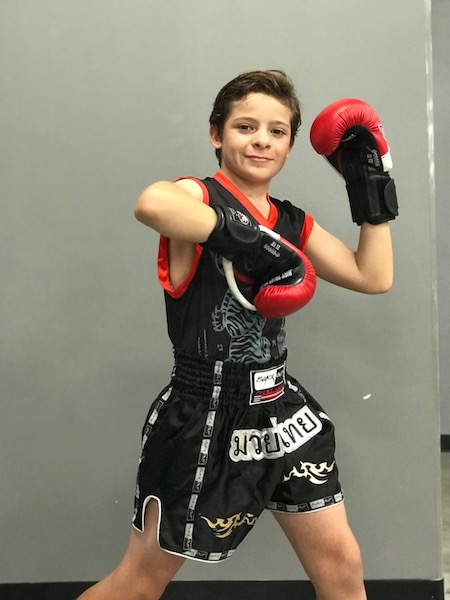 Ready to give your kid the best extracurricular experience in Tracy?
We're welcoming all kids 7 years old and up to join us for Kids Muay Thai today! Learn more by filling out the form on your screen now.
We look forward to meeting you and your child soon!